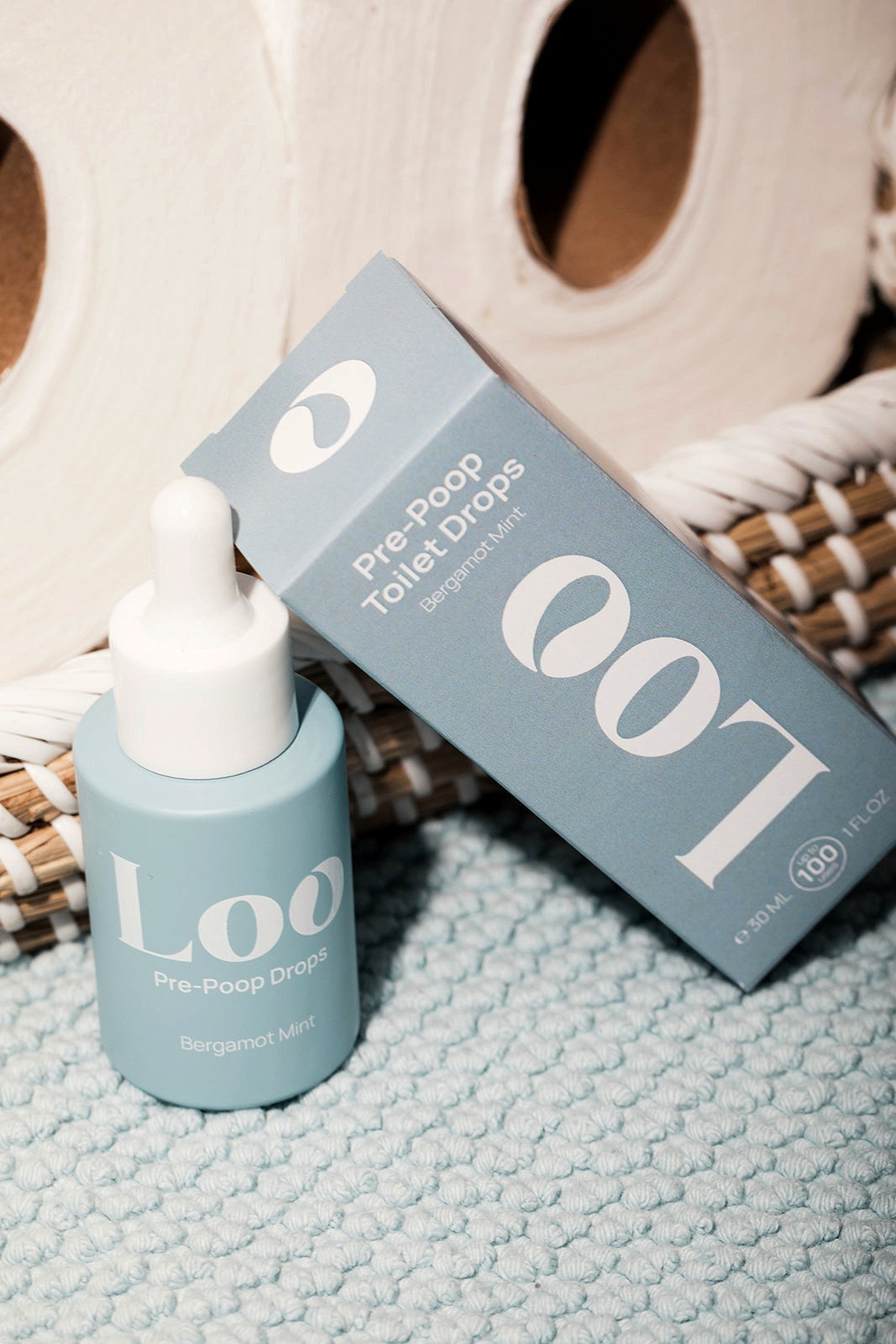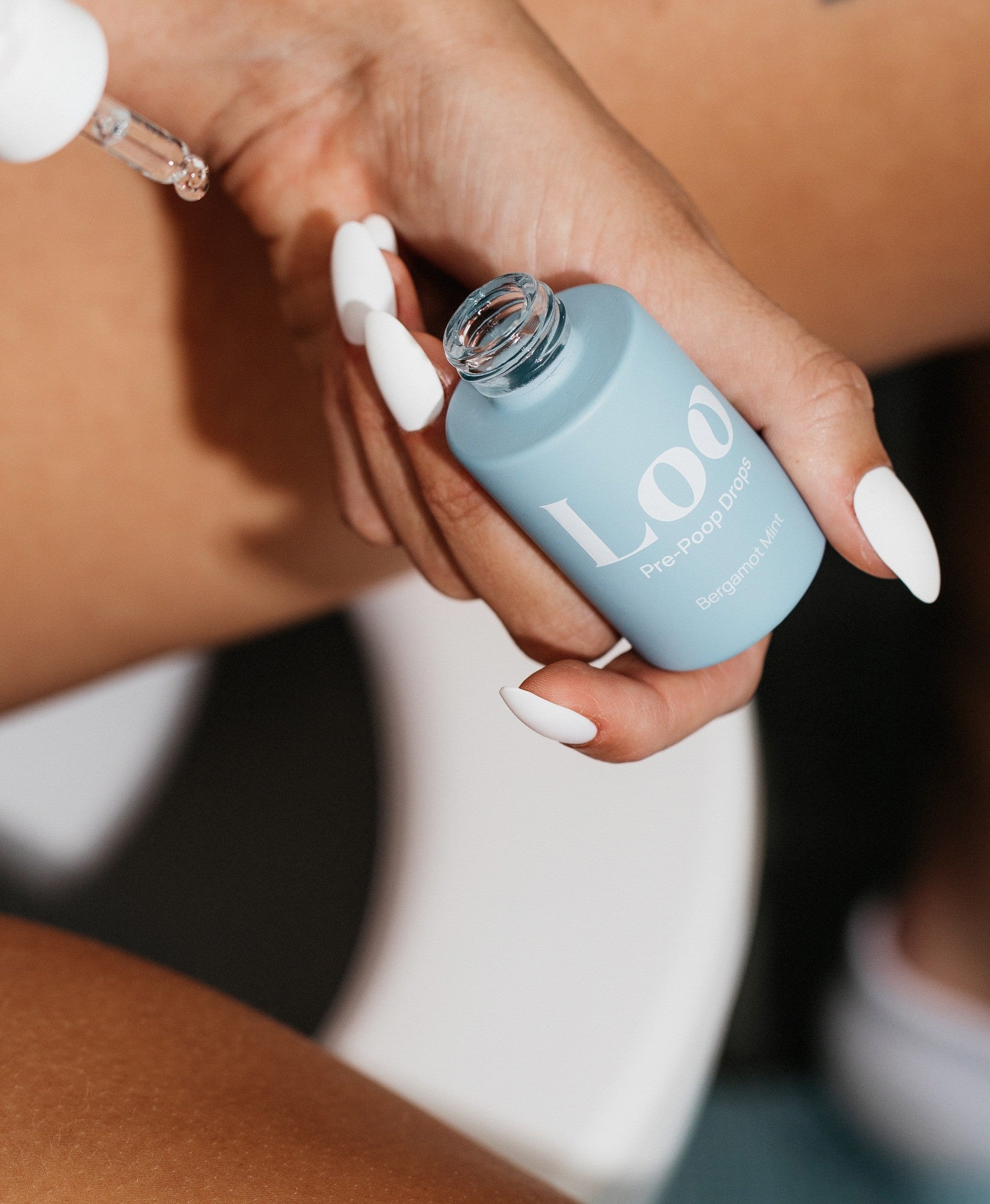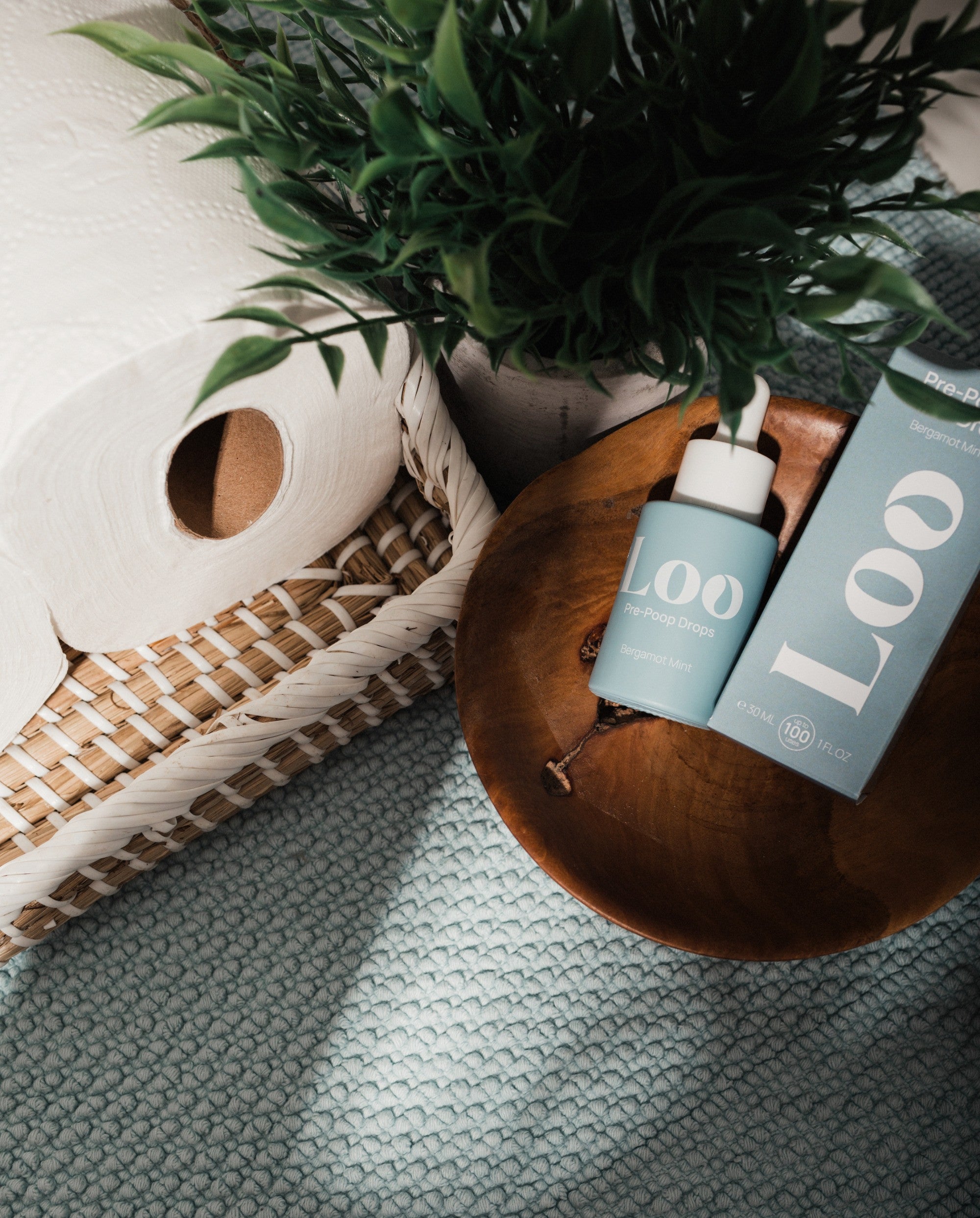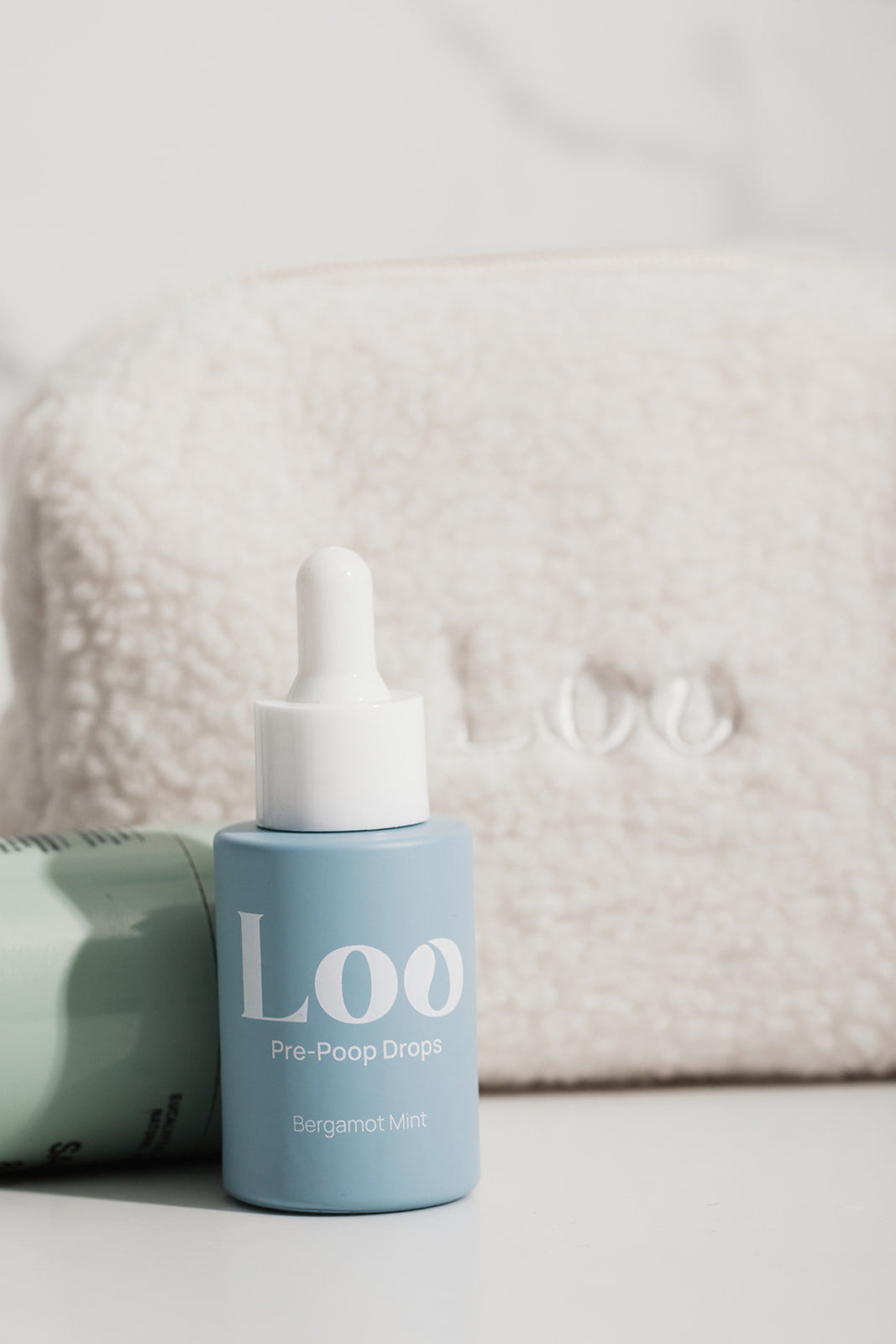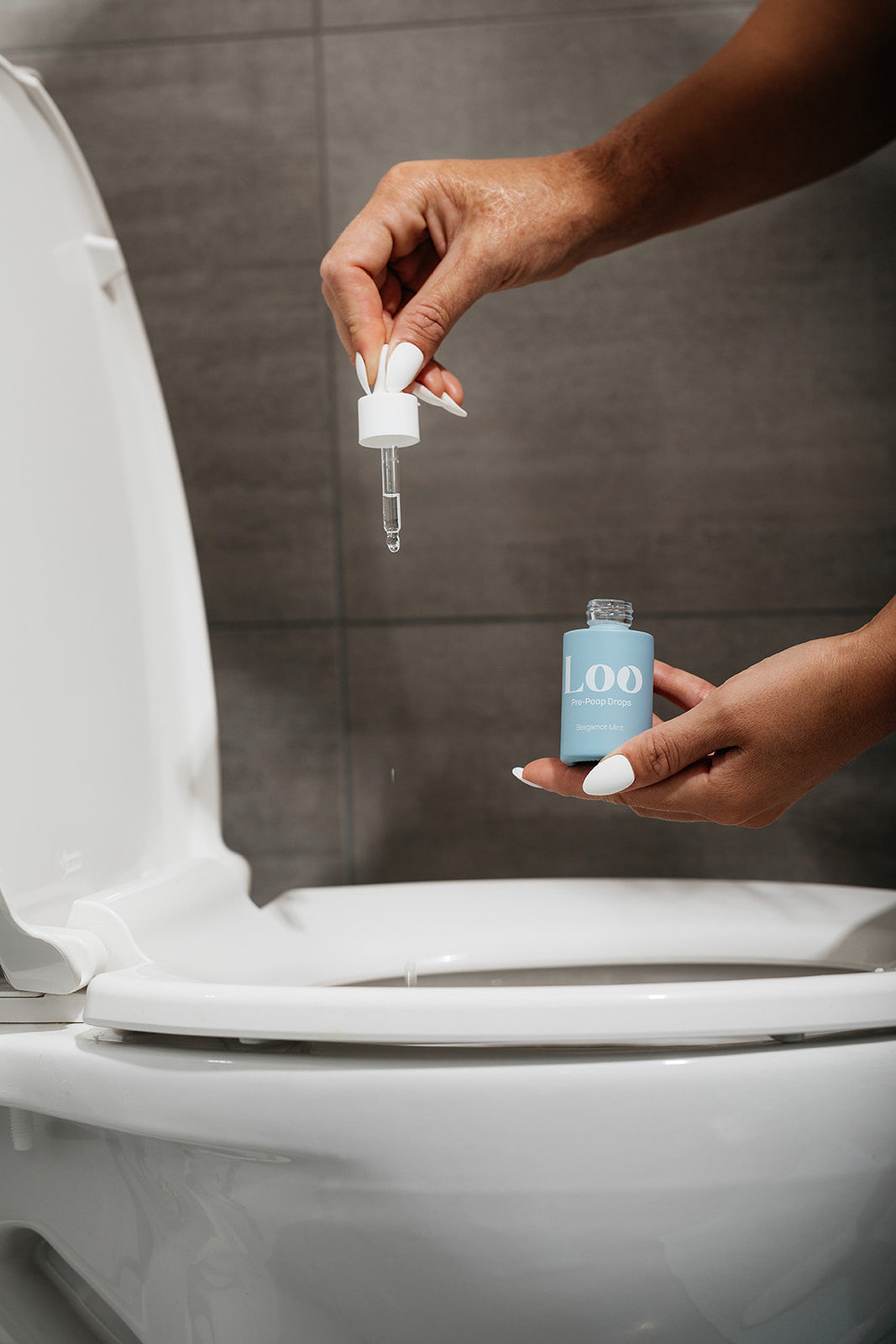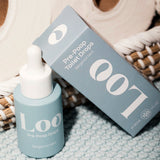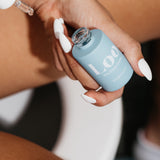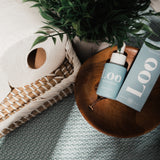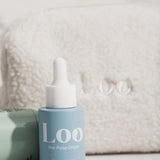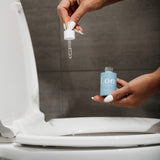 Description

The No. 1 strategy for preventing embarrassing bathroom smells from No. 2.

Stop unwanted smells and awkward post-bathroom encounters with a bottle of deodorizing toilet drops.
Use four to six drops before doing your business to create an odor-blocking barrier without artificial fragrances.
Made from essential oils like citrus bergamot, peppermint, and grapefruit.
Blends into your medicine cabinet with discreet packaging.
Take it to the office or pack it away for weekend trips thanks to its convenient travel size.

Size

30ml dropper bottle
Provides up to 100 uses per bottle.

Scent

Bergamot with a hint of fresh peppermint
Return & Exchange Policy

30-Day Money-Back Guarantee

You must return the item within 30 days of your purchase for a full refund.

Due to the fact that we offer low shipping rates on all items within Canada and the U.S., we require you to mail your returned item to:

 

LOO DROPS9330 Bothweel Dr.Surrey, BC, Canada V4N 6G9

Include in your package a signed letter stating the reason for your return and the original receipt. Please make sure to include this.

 

Exchanges

You may exchange your item for a different product. You will not be subject to any fees in this case, but you still will have to pay return shipping.
Shipping  

What are my shipping options? 

All orders are shipped within 48 hours Monday – Friday 8am – 5pm PST. Orders ship from Vancouver, Canada. 

​

How much does shipping cost?

The rate charged for the shipping of your order is a standard rate of CAD $9.99 and takes approximately 3-9 business days to receive.

 

Do you ship to Canada and the U.S.?

Yes, all Canadian and American orders are shipped within 48 hours Monday – Friday 8am – 5pm PST. Orders ship from Vancouver, Canada.

 

Do you ship internationally?

We currently do not ship to countries other than the United States and Canada due to the increased price in shipments and duties. We're hoping to have this resolved soon so Loo Drops can be in homes all over the globe! 
---
Free shipping on orders over $50